Regular price
$29.99
Sale price
$21.99
Unit price
per
Sale
Sold out
Shipping & Return

Available countries: all over the world. (Except delay caused by force majeure)

Shipping way: UPS/EMS/DHL/DPD/ Special line and so on

| Shipping to | Average Delivery Time | Gear Shipping Cost |
| --- | --- | --- |
| United States | 6-12 business days | $4.99 (Free on orders $69+) |
| Australia | 7-15 business days | $4.99 (Free on orders $69+) |
| Asia | 6-12 business days | $4.99 (Free on orders $69+) |
| Middle East | 10-15 business days | $4.99 (Free on orders $69+) |
| Canada | 10-15 business days | $4.99 (Free on orders $69+) |
| Mexico | 10-15 business days | $4.99 (Free on orders $69+) |
| Israel | 6-10 business days | $4.99 (Free on orders $69+) |
| India | 6-12 business days | $4.99 (Free on orders $69+) |
| Brazil | 20-35 business days | $4.99 (Free on orders $69+) |
| Europe | ca 10-12 business days | $4.99 (Free on orders $69+) |

Shipping Information

Once your order has been placed, we'll send you a confirmation email with your order number. 

When your order has been shipped, we'll send you an email with a tracking number and a link that you can track it online. 

No Tariff will be required for our customers on the Standard shipping methods.

Processing Time

After we received your order. It usually takes 2-3 business days for production, assembly, debug, packing, and sent out. Because we want to make sure, each product is strictly inspected.

Cancel or Change Order

To cancel or change the order, please contact our customer service at kootubike@outlook.com within 24 hours. If the product has been shipped or you have received a shipping confirmation email, the order status cannot be modified.

Duties and Taxes Note:

Duties and taxes on shipments are legal requirements that must be settled before your shipment can be delivered and are based on both the type and value of the item(s) being shipped. These fees are mandatory government taxes and are not collected in any way by Kootubike. Shipping carriers may charge prepaid Tax and Duties to customs for package clearance and later collect from the recipient.

Tax free countries: All EU countries/US/RU/Japan/Singapore/Malaysia/Thailand/Qatar/UAE. 

MEXICO/CANADA: Tax around 30-90 CAD, buyer pay. 

Customers shall be held responsible for shipment pricing/charges due to shipment abandonment, rejection, undeliverable or return caused by the customs clearance process.

Please note: all international packages may be subject to duties and taxes. The limits for duty-free packages are established by your local customs authorities. Please check your local custom website for more information.
Contact Us

Email: kootubike@outlook.com
KOOTU Bicycle Floating Disc Brake Rotors feature 160mm rotors with a floating design for improved heat dissipation and reduced drag. Installation is easy with the included mounting hardware, making this a straightforward upgrade for your bike. Experience smoother braking and better durability with KOOTU.
Name: Mountain bike road bike floating disc
Material: CNC aluminum disc heart + stainless steel + aluminum wing heat sink
Specifications: 140MM 160MM 180MM 203MM (common 160MM in the mountains; road disc brakes generally 140MM!)
Weight: 86g of 140MM, 110g of 160MM, 146g of 180MM, 180g of 203MM
When the disc brakes, it will produce high temperature, the disc will have thermal expansion, the floating disc will swing slightly, make a proper angle, and have a most suitable friction surface with the brake pads to maintain the stability of the brakes. The area of the disk is increased, and the heat dissipation function of the disk is also provided.
The outer friction surface of the brake disc is separated from the inner bracket, and the middle is connected by a special non-rigid structure, that is, a floating coupling. In this way, the friction surface and the bracket become relatively independent force receiving surfaces. When the friction surface is thermally expanded, the floating structure allows the friction surface to have a certain free longitudinal expansion space, thereby eliminating the condition of internal pulling stress between the bracket and the bracket. Keeping the friction surface will not be distorted due to uneven heating, making the brake more stable and reliable.
View full details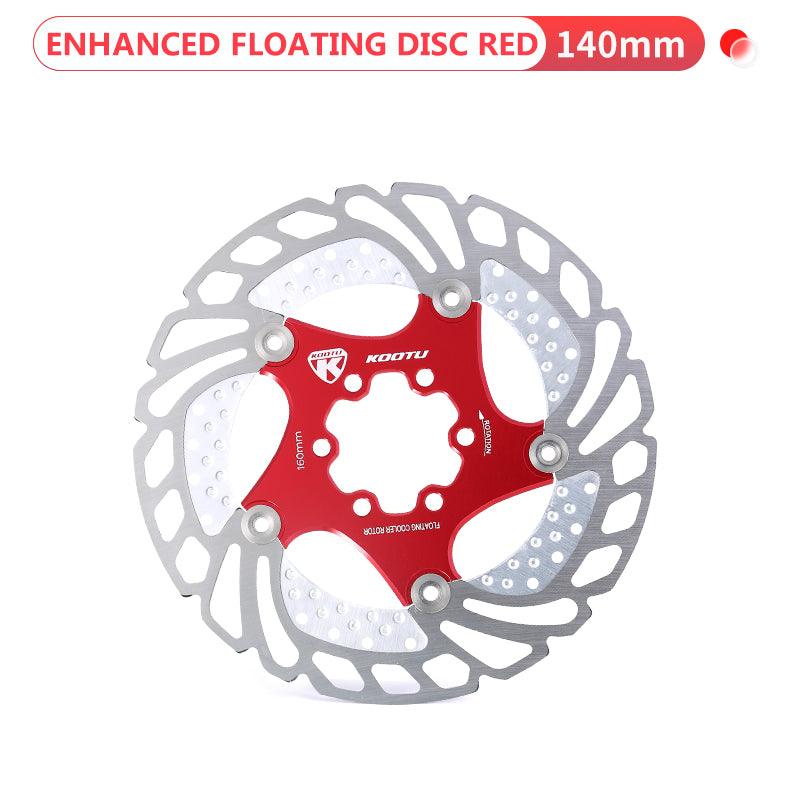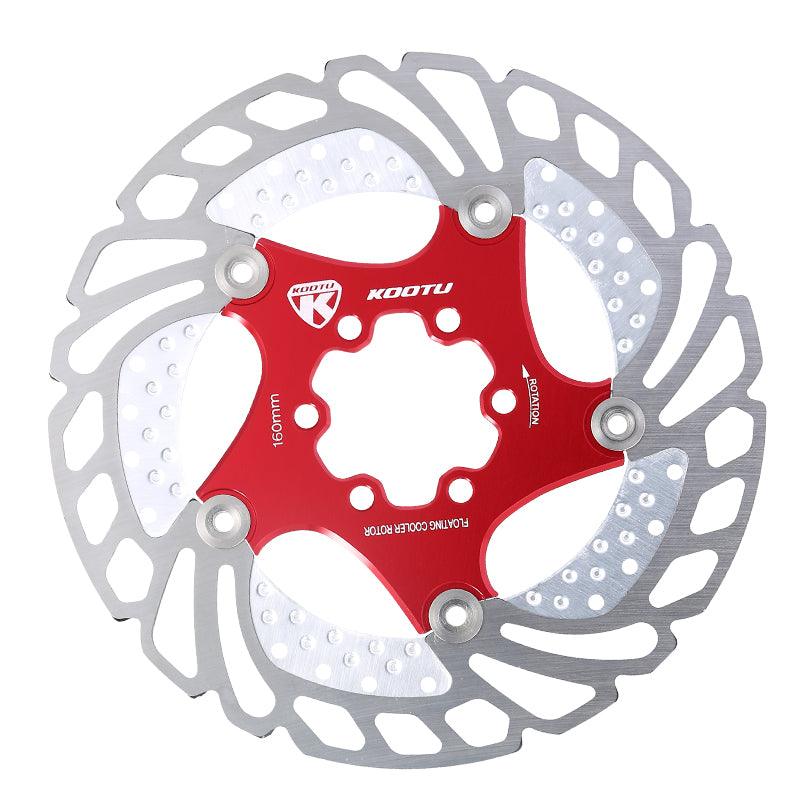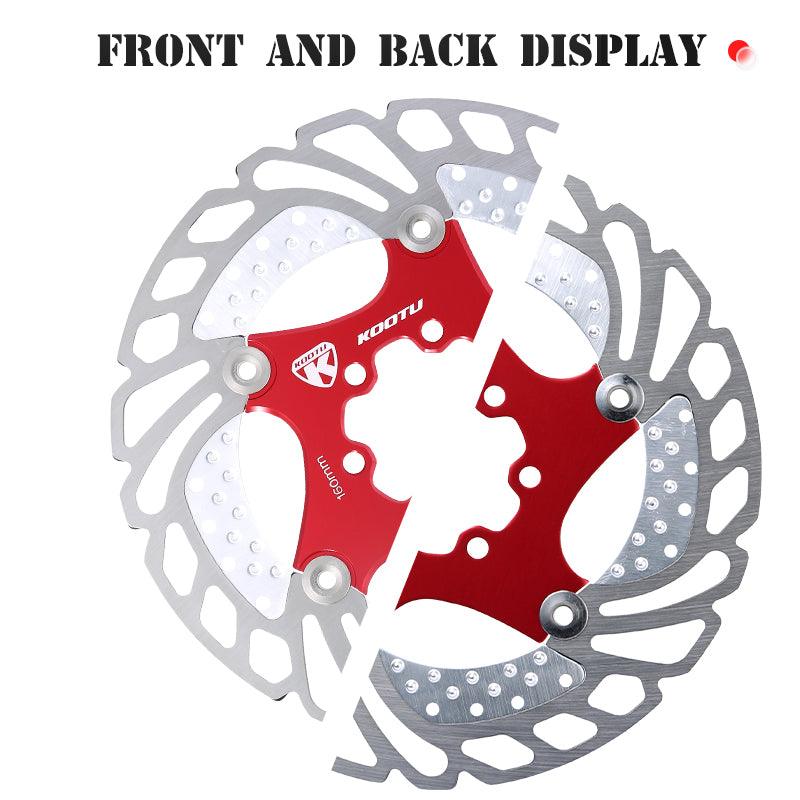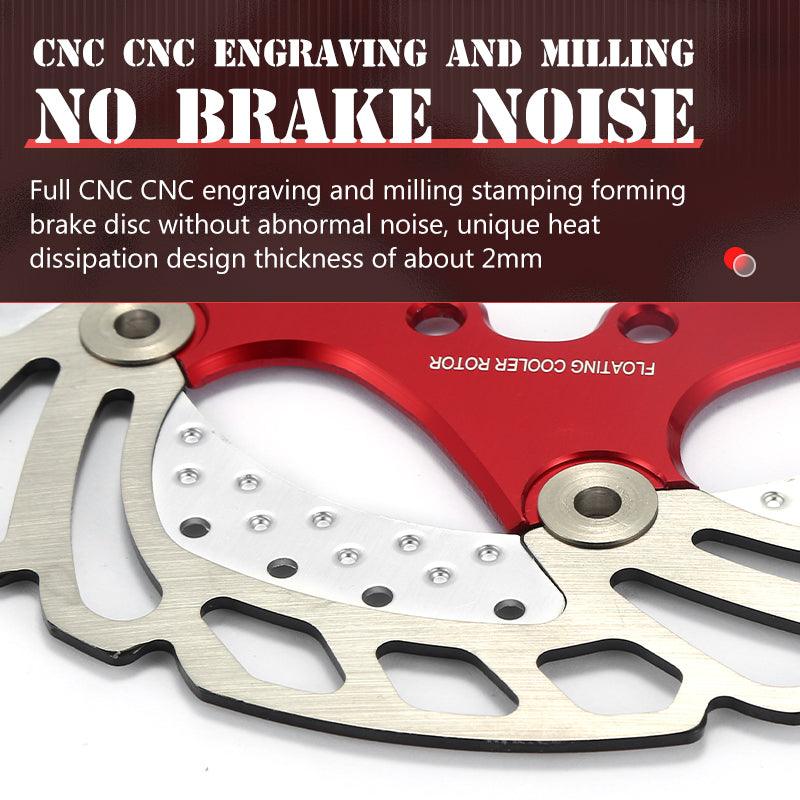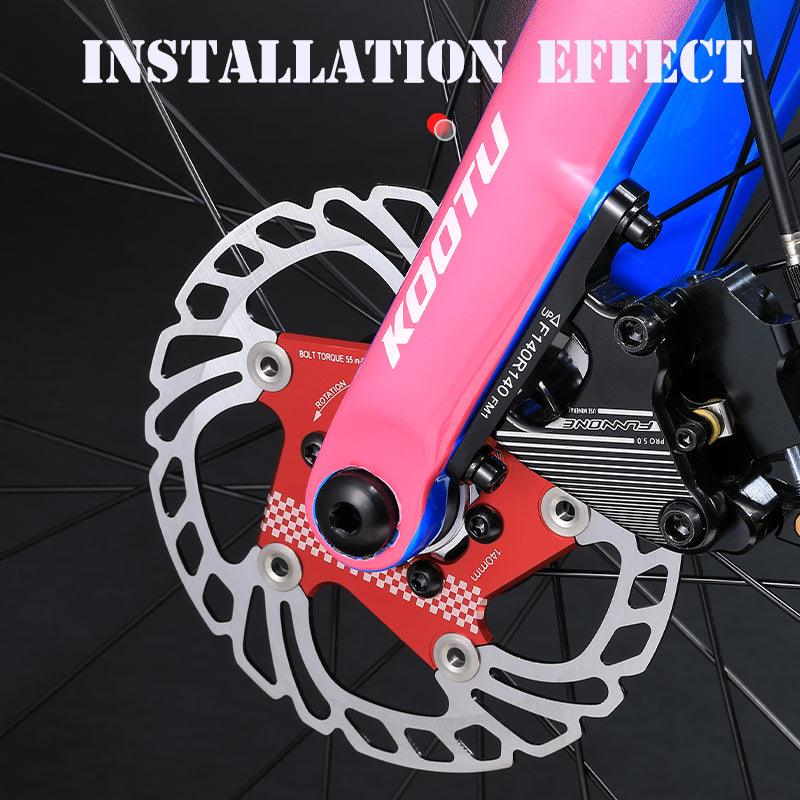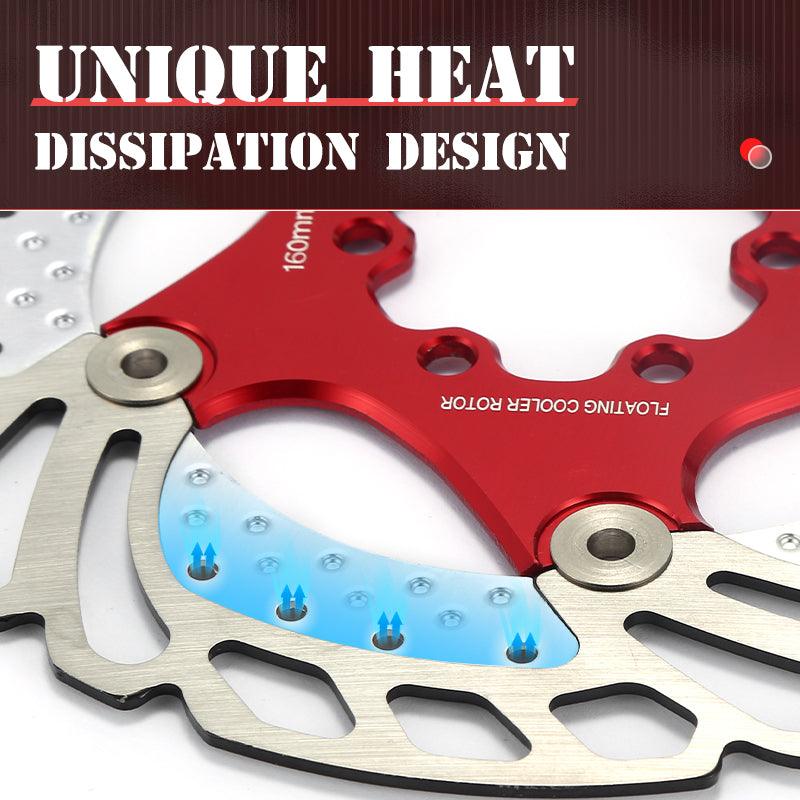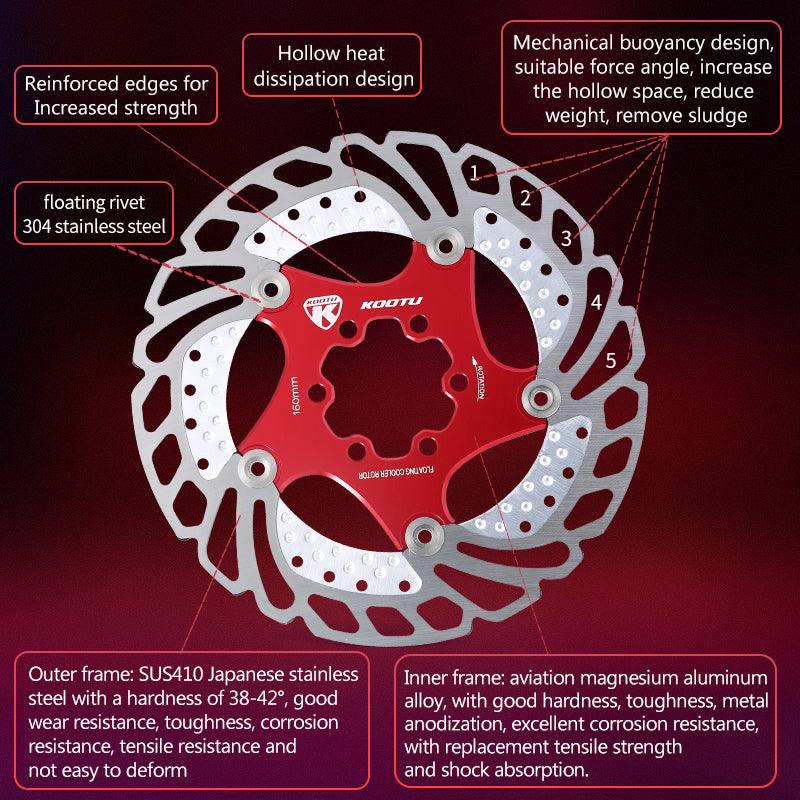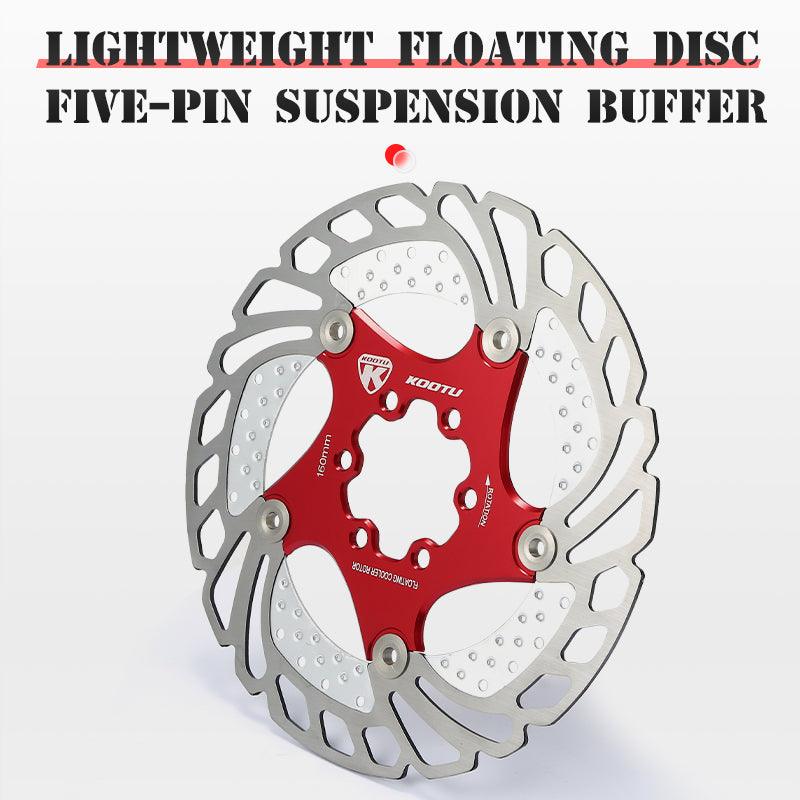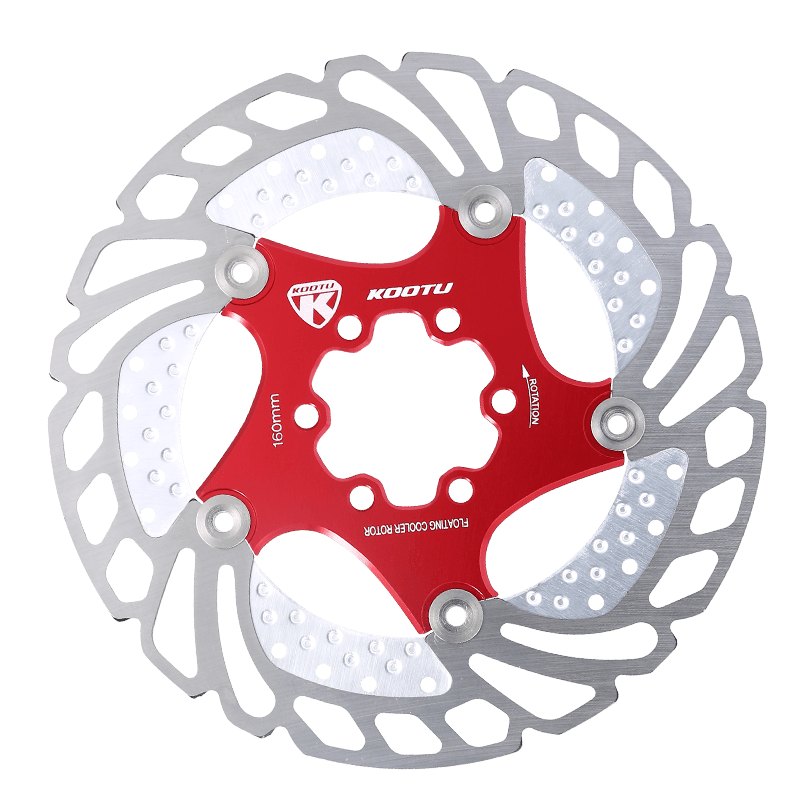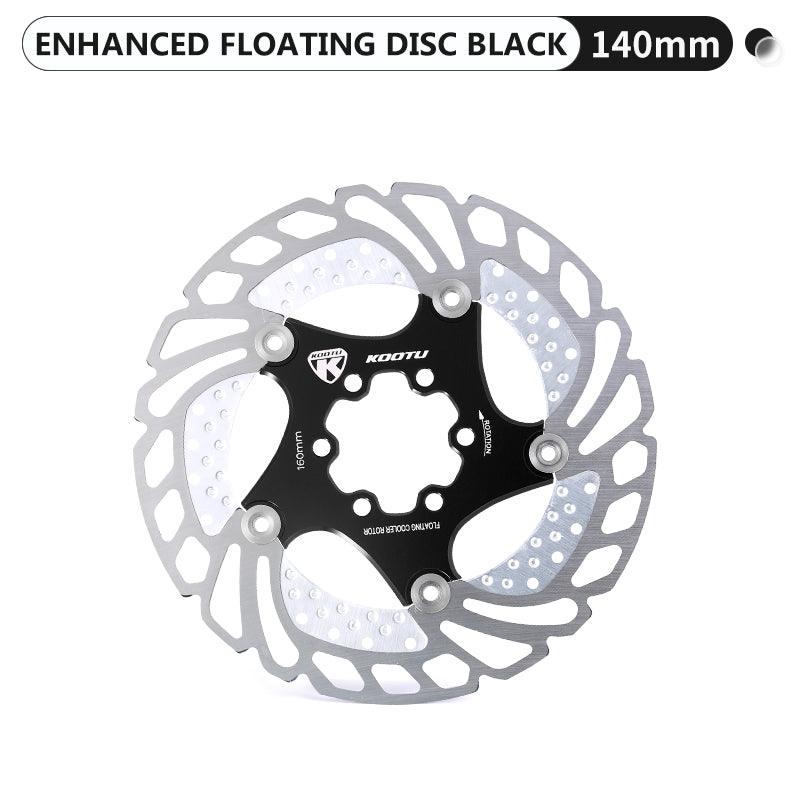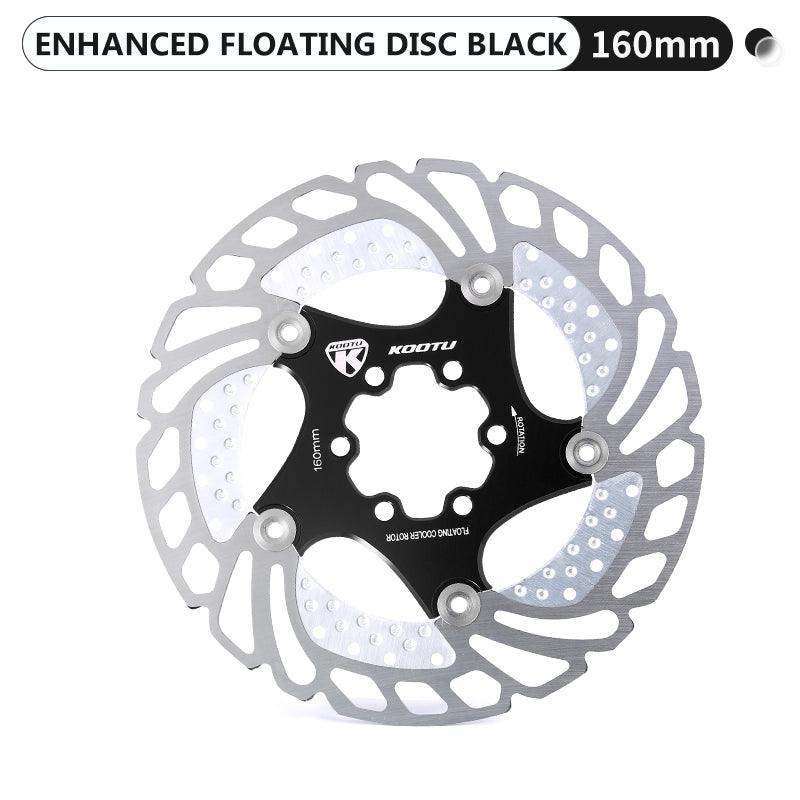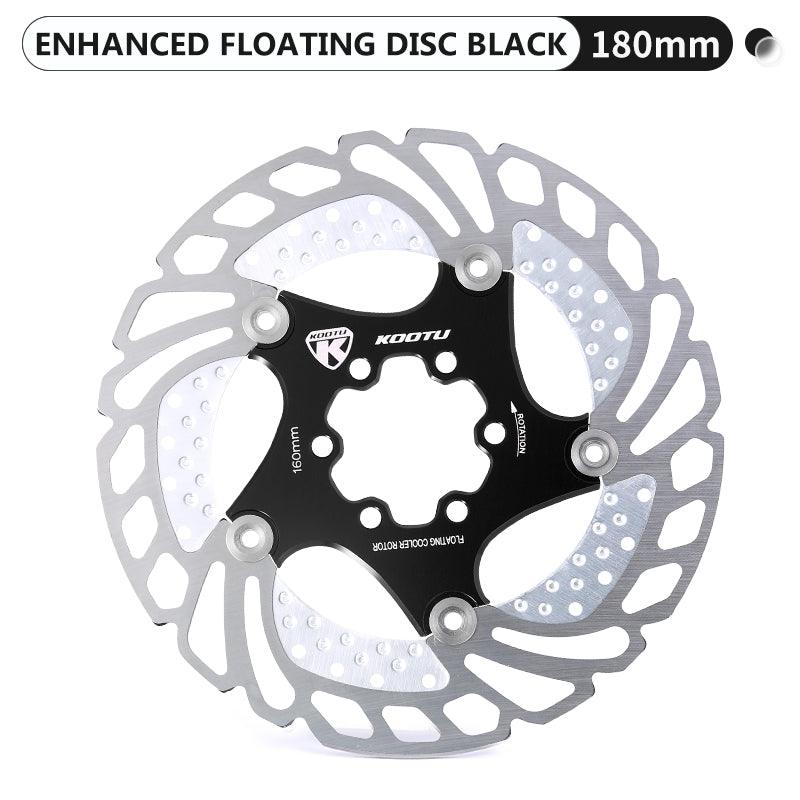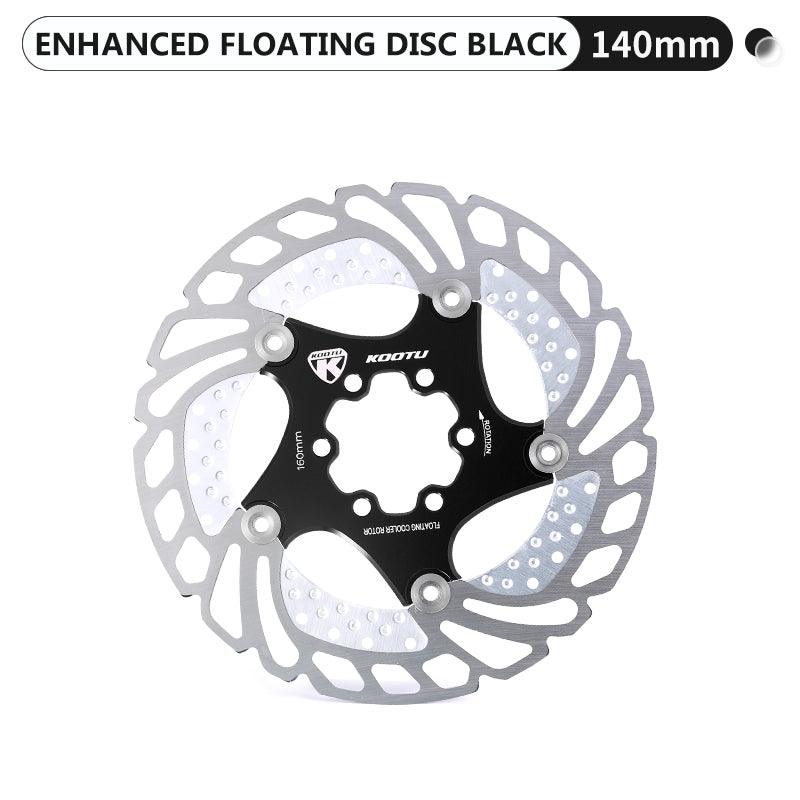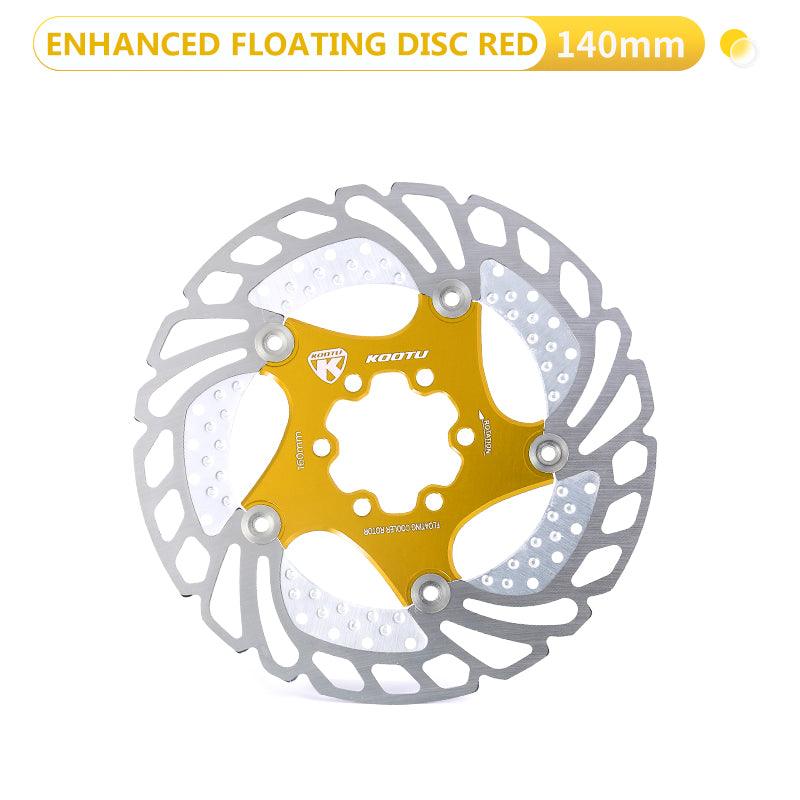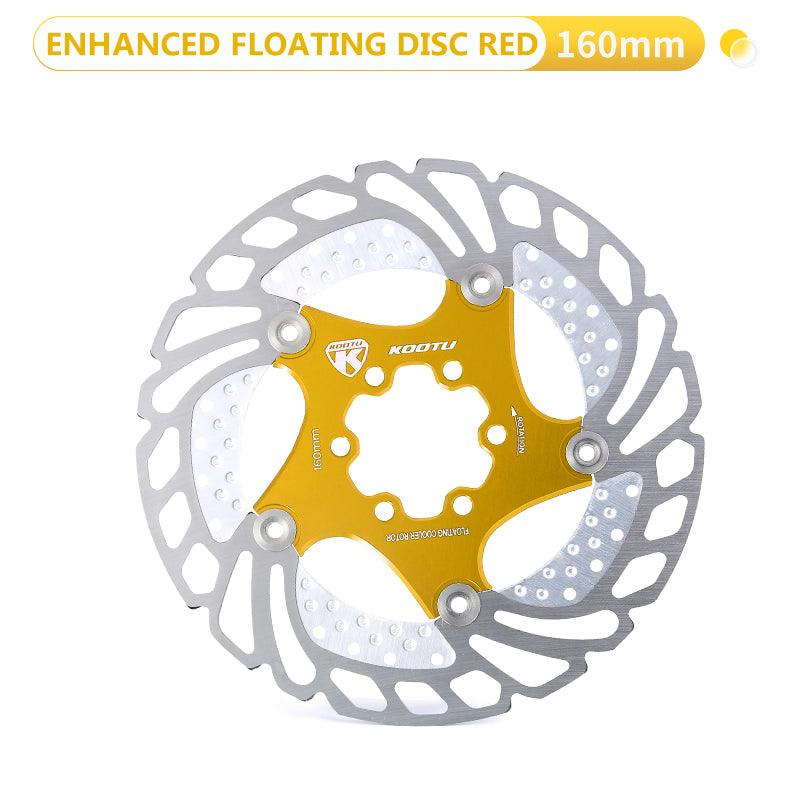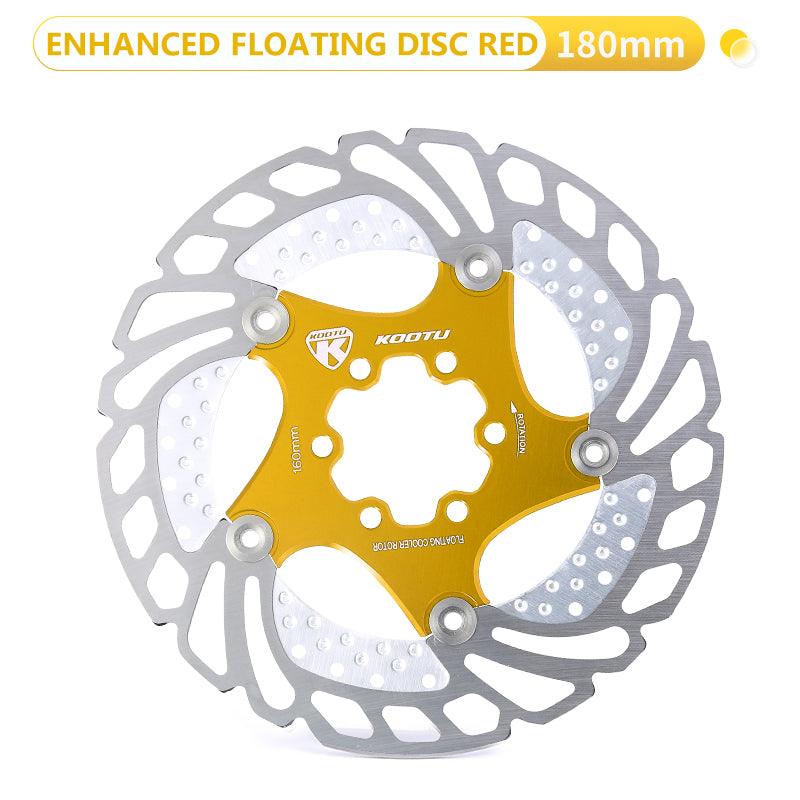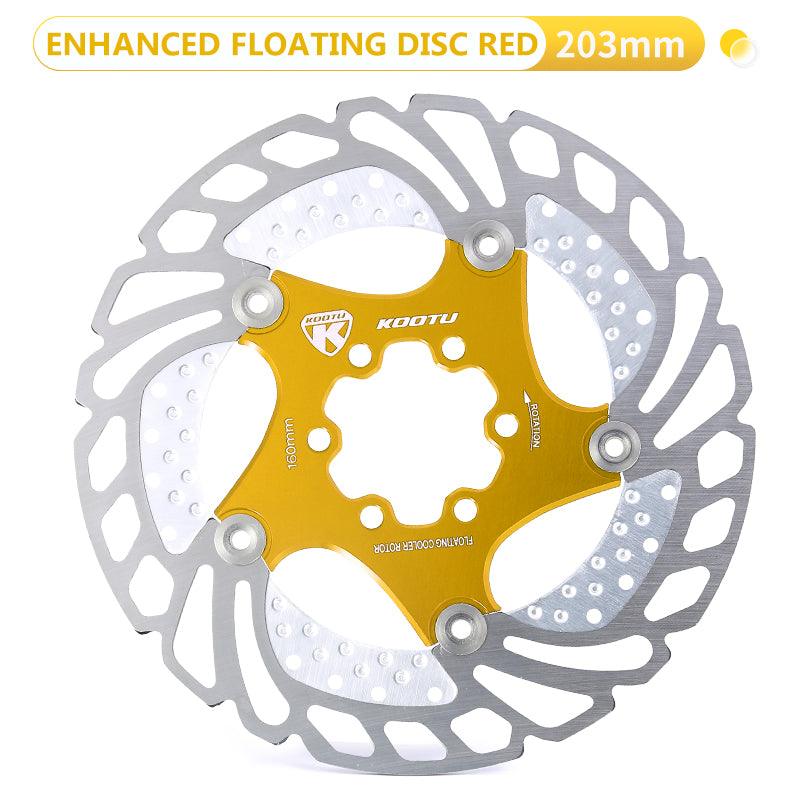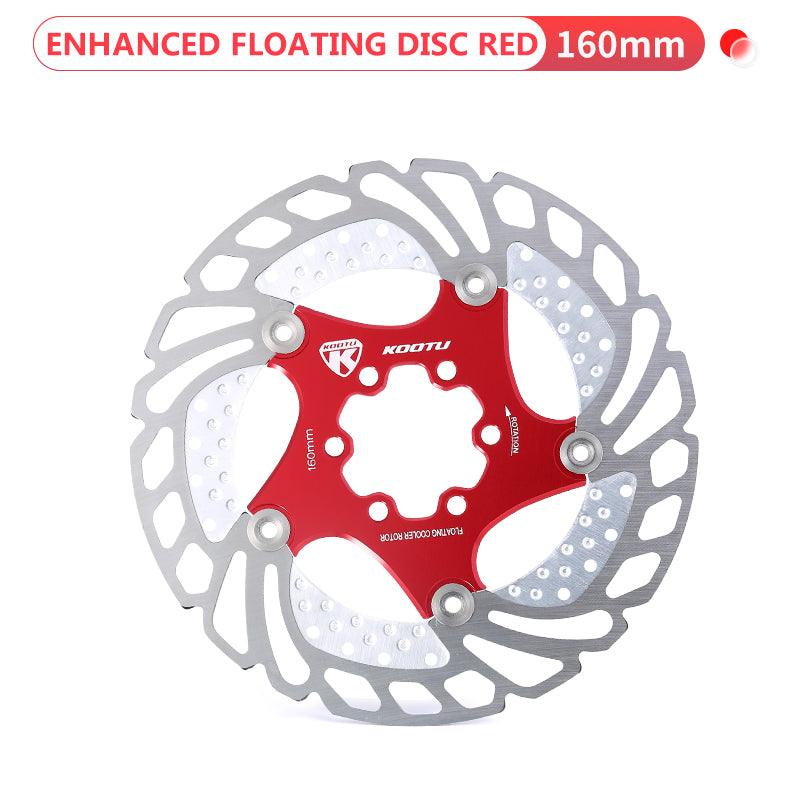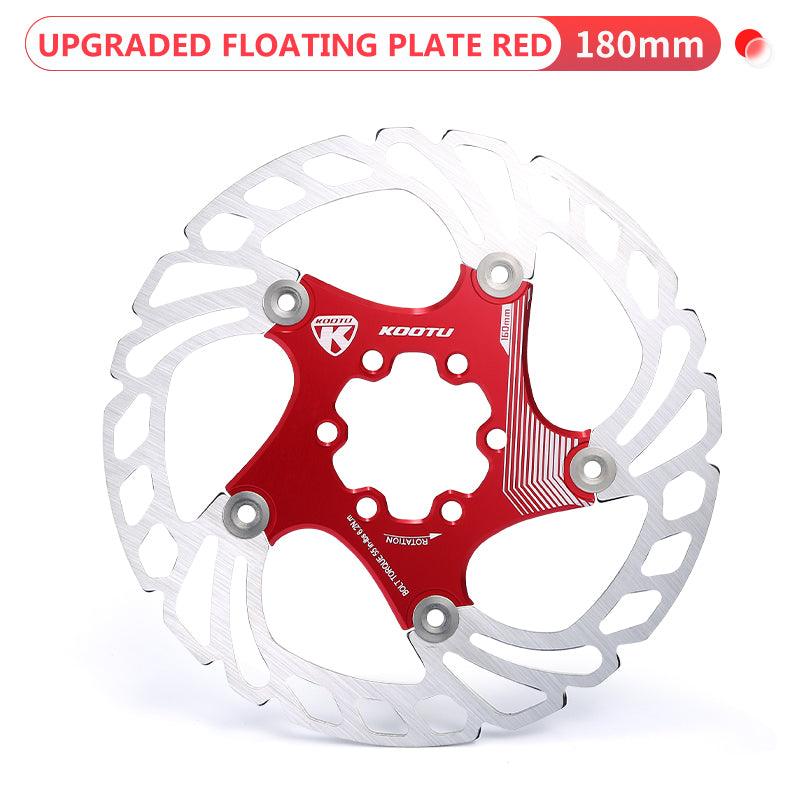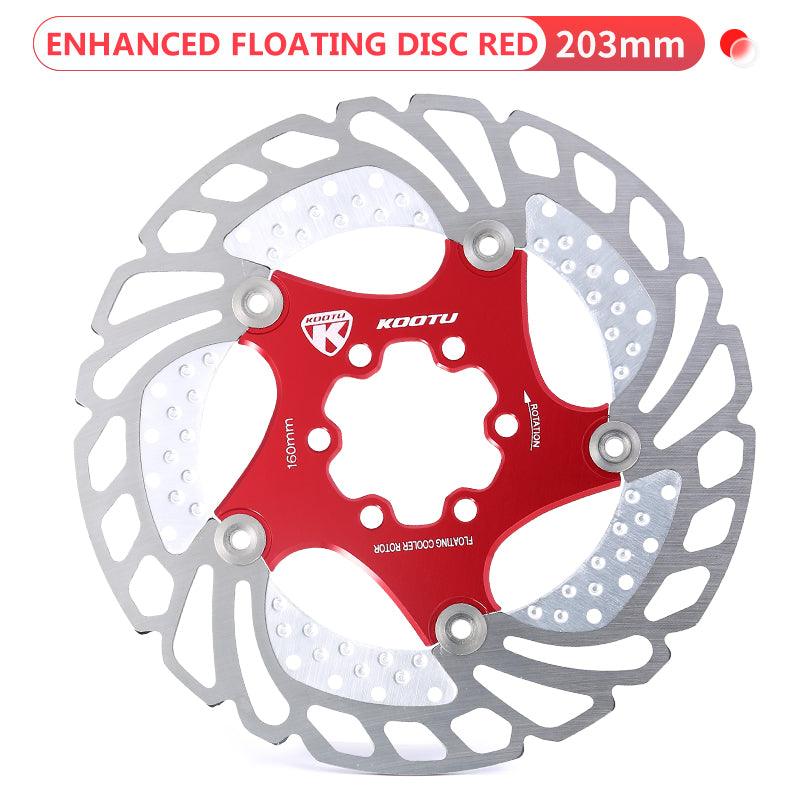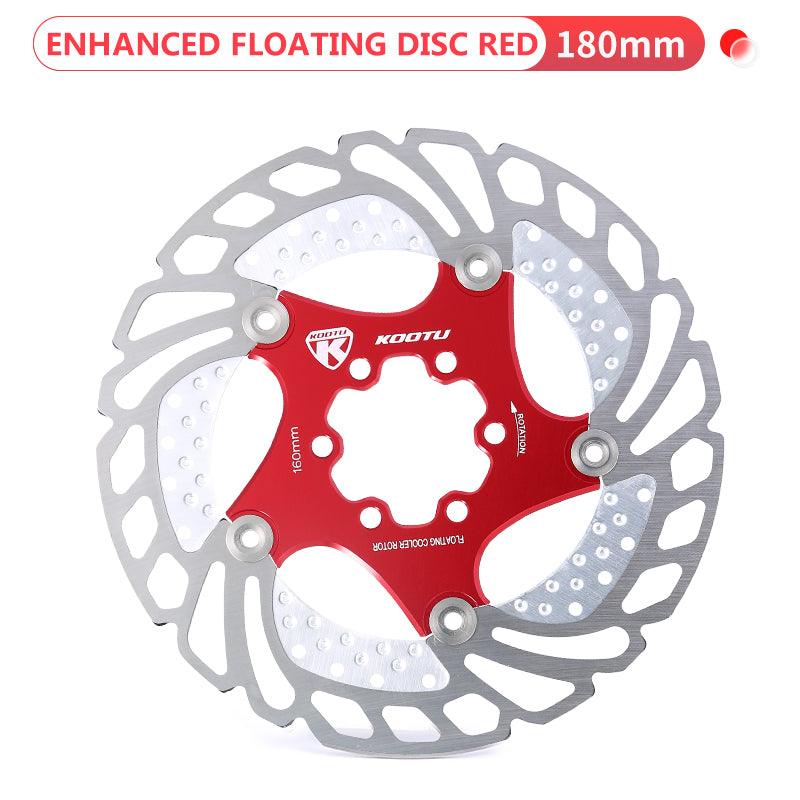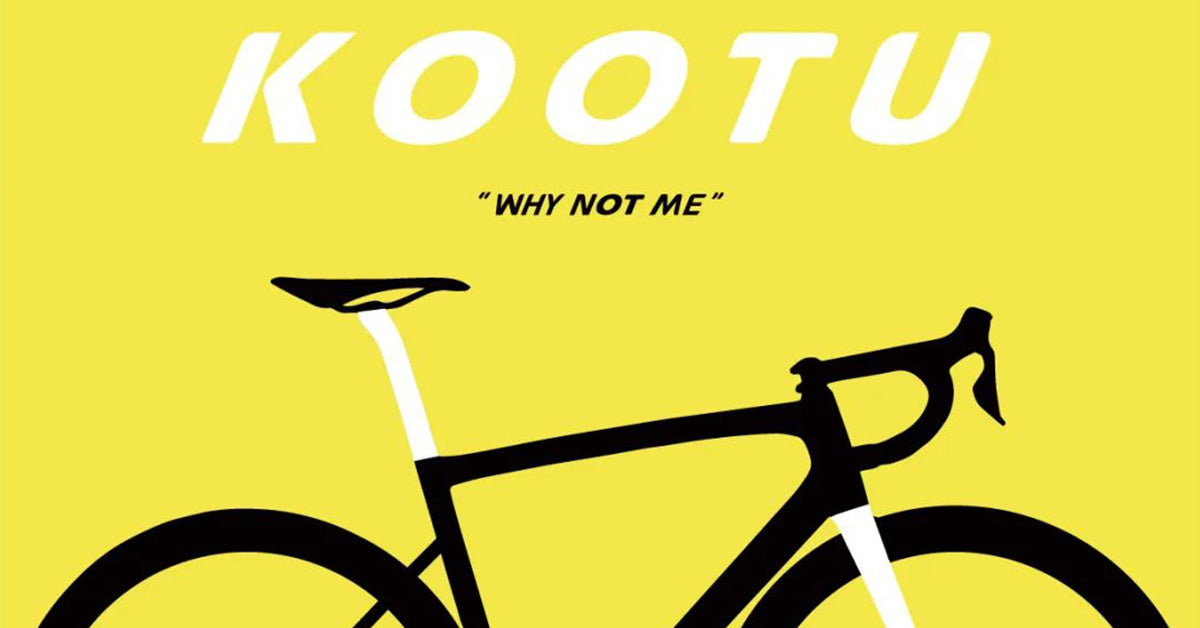 "WHY NOT ME"
Starting from the needs of riders, we are committed to providing riders with "professional carbon bikes with cost performance".
Find Your Bike
Brand Story

From German craftsmanship, 18 years of industrial manufacturing experience...

Free Shipping

Kootu's mission is to make high-end carbon fiber bikes affordable for everyone

UCI Approved

All road wheelsets are UCI Approved